Book: Later Than Expected
Series: Great Expectation Series
Author: Catherine Scott
Expected Release: September 2015
Cover Designer: RE&D Margreet Asselbergs
Hosted By:Francessca's Romance Reviews

Synopsis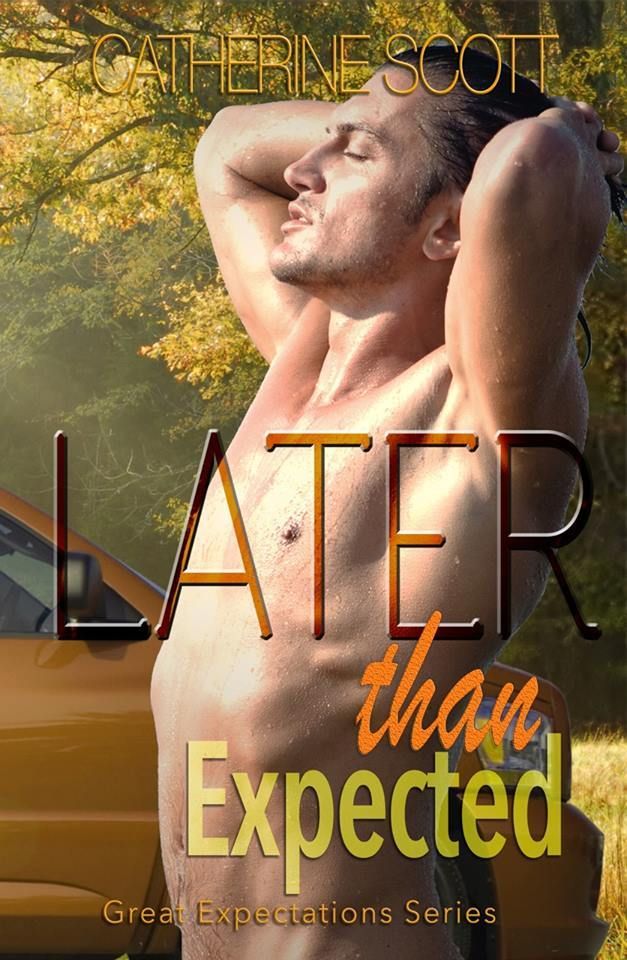 Ben Blackbird has always been there for everyone else. He took care of his mother and sisters when his alcoholic father didn't. He raised his son alone when his wife got sick and eventually died from breast cancer. Ben has been his family's rock in every crisis situation. He loved his life, but he was lonely.
Greta spent her childhood in the foster care system. But she was always did well in school, but didn't have much experience with men. Years later after enduring years of her husband's cheating and manipulation her husband dies unexpectedly giving her the opportunity to start a new life.
Both Ben and Greta find themselves on the same delayed flight to Nashville. Ben offers to share the drive and they find an attraction along the way. Their romantic relationship continues but her husband's past threatens to destroy their hopes for a long awaited happily ever after.




About The Author




Catherine Scott grew up in the Chicago area but fell in love with the Southern Illinois region while attending university where she studied psychology and special education. Catherine has taught the best kids in the world for more than 15 years. Catherine lives in Kentucky with 3 dogs and the love of her life. She writes romantic suspense novels. "When You Least Expect It" is the first novel in her Great Expectations series. "Later than Expected" is her second novel due for release on September 15, 2015.

You Can Follow Catherine In the Following places

Facebook
Twitter
Goodreads




BOOK ONE
AVAILABLE NOW!

When You Least Expect It